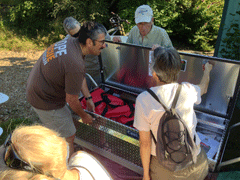 Neighborhood Emergency Teams are gathering and storing medical and search & rescue supplies. We don't receive funding from the City for this, so it's up to us to gather donations from the community. Below is a list of items that may be useful, but supply and storage needs vary by neighborhood.
We can accept cash or in-kind contributions of goods and services, and we can provide a receipt for a tax deduction.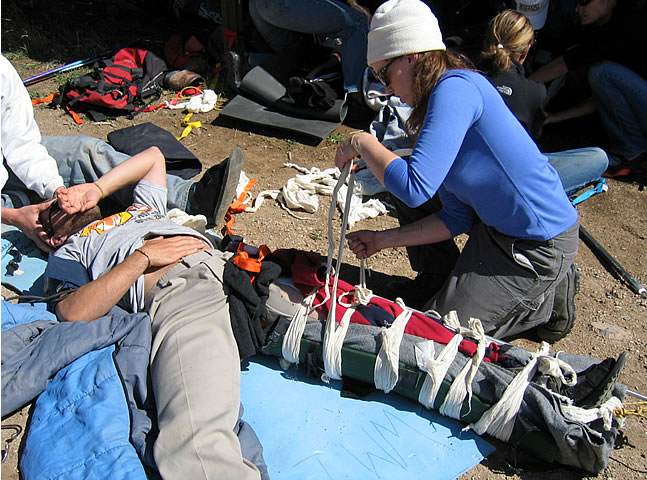 STORAGE SPACE:
Do you own a non-residential building that has a large storage area that's not being used? We need that space! Or how about a dumpster or a shipping container? That would work too!
INCIDENT COMMAND:
Megaphones
Lamination tools (for our Incident Command Structure forms, hazards/resources/neighborhood street maps, and Operations/Communications plans)
Dry erase boards (roll up) and dry erase markers
Butcher paper
Permanent markers
Grease pencils
Masking tape
Notepads
Pencils and pens
Clipboards
Traffic cones
Caution tape
Green/red/yellow/black tarps for triage
FRS/GMRS radios (walkie talkies)
Orange shirts (to identify us as aid workers)
SAFETY GEAR:
Non-latex disposable gloves
N95 masks
Protective eye wear
Hard hats
Leather gloves
Whistles
Hazmat suits
Ear protection
HAND TOOLS:
4-in-1 gas/water shut off tools
Fire extinguishers
Weather radios and extra batteries
Lanterns and extra batteries
Synthetic webbing/rope
Carabiners/pullies
Extrication bars
Chain saws
Pliers
Multi-tools (Leatherman)
Non-sparking crescent wrenches
Caution tape
Duct tape
Paracord
Generators
OTHER SUPPLIES:
Water bottles
Drinking water
Water purification system
Food
Compasses
Aluminum foil
Flashlights/headlamps w/ extra batteries
Matches in watertight container
Needles and thread
Plastic sheeting and tarps
Ponchos/rain jackets
Binoculars
MEDICAL DEVICES/TOOLS:
Portable stretcher
Long backboard (SKED)
Extrication collars and splints (assorted sizes)
Sam splint rolls
Space blankets
Crutches
Sterile burn sheets
Triage bags
Triage tags/tape/dispensers (colored black, red, yellow, green)
Thermometers
Chemical hot and cold packs
Tweezers
Tongue blades
BANDAGES:
Adhesive bandages (assort sizes)
Adhesive hypo-allergenic tape (assort sizes)
Sterile bulk dressings (8″ x 30″ and 7″ x 8″)
Triangular bandages
4″ sterile roller bandages
4″ sterile gauze bandages
Conforming gauze bandages
Assorted safety pins
Bandage sheers
MEDICATIONS / MEDICAL SANITATION:
Anti-diarrhea medication
Antibacterial ointment
Aspirin/non-aspirin pain medication
Cleaning agents/soap
Cotton balls
Peroxide
Surface cleaning disinfectant
Hand sanitizer
Sunscreen
Petroleum jelly
Eye wash
Burn cream
Benadryl cream
SANITATION SUPPLIES:
Bleach
Plastic buckets w/ lid
Contractor grade garbage bags and ties
Infectious waste disposal bags
Soap/liquid detergent (Dr Bronner's)
Toilet paper
Feminine supplies
Wet wipes
Water purification tablets
PRE-DISASTER OUTREACH:
Tent
Table
Folding chairs (lightweight)
Sandwich board
Box on wheels for transporting items